Fly Fisherman Magazine Features Royal Wolf Lodge
Check us out in the February/March, 2015 issue of Fly Fisherman Magazine. Ross Purnell and Richard Clark were guests at Royal Wolf Lodge, and our Big Ku Lodge, last fall. They followed up their trip with a great article on the Katmai Rainbows - "Chasing the egg hatch in the world's most productive watershed." A great article and we are pleased by the kind words, and of course always pleased by our phenomenal staff at Royal Wolf, which make it all happen. Anyway, I recommend buying the magazine, it is worthwhile reading.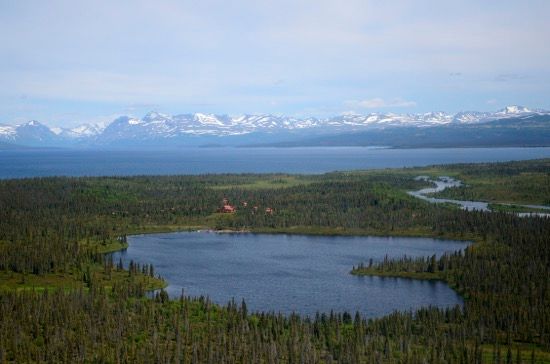 We are anticipating a great season with warmer waters to start off the summer, early fishing should be good. Not like some years past, where we were literally fishing off icebergs in the middle of a lake or stream. We have even had opening seasons where guests rode a raft down a snowbank into the stream, (which was great fun!) What transformations have occurred during the last 20 years. We have seen anglers fishing in shorts in June, complaining about the heat, and anglers dressed like they were visiting Antarctica, stopping every few minutes to defrost. My guess is we will have plentiful and healthy rainbow early on this year. With vacancies still available in early June, I would take advantage of this weather phenomena.
Besides our usual brave souls that fish the opening week, come hell or high water, we have plenty of room for more those first few weeks. If you have been wanting to fish at Royal Wolf this year, especially later on in the season, you might be out of luck. But we are taking reservations for next year, with some weeks already spoken for in advance.

Our "Dream Team" guides will be back this year and we anticipate a season of great action. You can't just come fishing, you have to also take time to look around you and take in the magnificence of Katmai National Park. Every month has its own particular beauty, whether early in the spring, when the newborn birds are hatching and the rainbows are hungry, or late in the fall when the migratory birds are winging onward, and the rainbows are satiated, it is all truly amazing.


Scott O'Donnell photo
You can't take away just big fish stories, but also a sense of adventure that is linked with something primal and rewarding. It will take you beyond the quick fixes that life seems to throw us these days, this is long term and will live through your stories for years to come. Nothing like a "nature fix" to get you out of the doldrums of life in the fast lane. All those reality shows on Alaska might be a bit platitudinous, but Alaska is popular with the media for a good reason. It is a magnificent place, if you want to teach your children, or grandchildren, one wholesome sport they can teach their own children someday, sport fishing is a noble choice.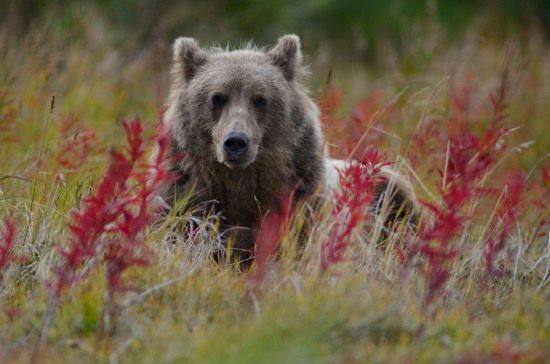 Tom King Photo
Recent Posts
Blog Archive
Search by Tags
Links