Joys of fly-fishing; (quasi guide book - totally off the beaten path)
Lately I've been answering a lot of questions and addressing various concerns of some first time anglers. After over 25 years of being in this business, I thought it might be fun to go off the charts from what is "normal" and write about the "truth," as I see it. I promise no hype, as advertising today is saturated with it, and we are so sick and tired of boring promises and endless adjectives, (ad nauseam.) It has to be real, what should you honestly look forward to, what are the things you should leave at home, bring with you, or totally avoid at all costs? What can make your adventure a memorable one and is it okay to have high expectations?
First of all, in a perfect world, it would be nice to enter into something you have never done before with no preconceived ideas. Fish counters and high stressed people can leave that baggage at home ____ don't need it here. Do numbers count? Sure they do, if it has to do with parking tickets, or your anniversary, but why not enjoy what is around you? Live in the moment. If you have to count, count the moments that you felt pure joy as you reeled in a fish. This is a good start.
Look around you, read the landscape _____ are the flowers blooming? Did the pine trees produce a prolific amount of pine cones this year, and why are they all at the top of the tree? What birds are nesting, why are some of them angry and flying around you as if they want to seriously do damage? Ask your guide questions. Most all of them have been guiding here for many years and actually are quite knowledgeable about nature. They take photographs of birds, flowers, animals, insects ____ and fish, but they really know a lot and would love to share their knowledge with you. All you have to be is observant, curious, and listen _____ always good things. Most of all walk away from troubles and relax, wear a smile with your waders ____ I've heard fish like that!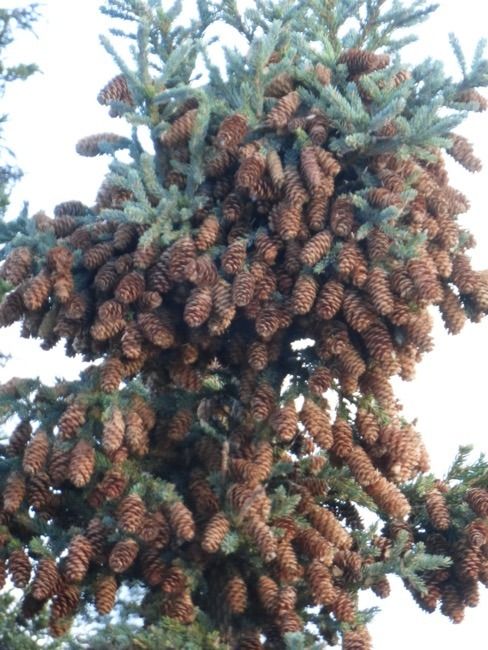 When it comes to fishing, I am sure you have heard the stories about the novice female, with her mate? She always does better and catches more fish. Why do you think this happens? Yup, you got it, she listens! She realizes she doesn't know anything, so had better listen very carefully so she won't make a totally embarrassing mistake, and God forbid, her husband might laugh at her. No, she listens to every little pointer the guide might make, she might even ask questions. Of course she is going to perform better, she is listening, as in p-a-y-i-n-g a-t-t-e-n-t-i-o-n. I don't care how many years you have been at this business of angling ____ you can always learn one more thing that will help tweak you skills as an angler.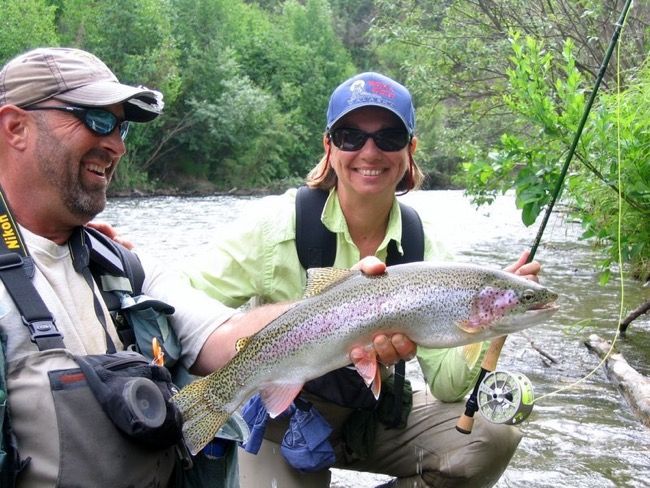 Now, the most important thing in my guide book, leave your problems at home! You deserve the calmness and serenity that nature provides, so don't stress, and let the great outdoors erase the bad stuff. Of course we know the world is full of stress these days, all you have to do is turn on the news for 5 minutes. But here is a really surprising thing; you can actually detach from the stress of the outside world ____ well for a week anyway! It is a given, you will catch large numbers of fish, but it isn't a given that you will separate the outside world from the here and now. Alaska was made for stress reduction! Not always recommended by Doctor's, but then why do so many Doctor's fly-fish? We will actually help you do this. Your guides aren't filled with stress, in fact their goal is to make sure you have a great day, take advantage of their goal. When you finish your day of fishing, unwind in the sauna, or spend an hour with our highly trained massage therapist, take a nap! There are no restrictions or rules when it comes to unwinding. Enjoy cocktails and Hors- d'oeuvres before dinner, then sit down and let us wait on you while you have a 4 course dinner. Go to bed when you feel like it, read a book until your eyelids feel heavy, walk down to the river after dinner and fish some more, if you feel like it! We want you to relax and enjoy yourself, our biggest wish is for you to feel so relaxed you don't need to contact the office every 5 minutes ___ in fact tell them you are on "vacation" and can't be reached. Hey, some people do this and they seem to be the most relaxed of all.
Recent Posts
Blog Archive
Search by Tags
Links